1. The blizzard in a European country caused airport blockade, causing extensive delays in logistics!
News on January 13th, according to foreign media reports, on Saturday, five regions in Spain entered a red warning, and the winter storm "Filomena" caused chaos throughout the country.
In the most severely affected central and eastern parts, the thickness of snow in some areas is close to 50 cm; many trees are overwhelmed by snow and some roads are blocked; a large number of transport vehicles are stranded on the road. The country's capital, Madrid, was particularly affected. Barajas Airport was forced to close and hundreds of motorists were trapped on the road.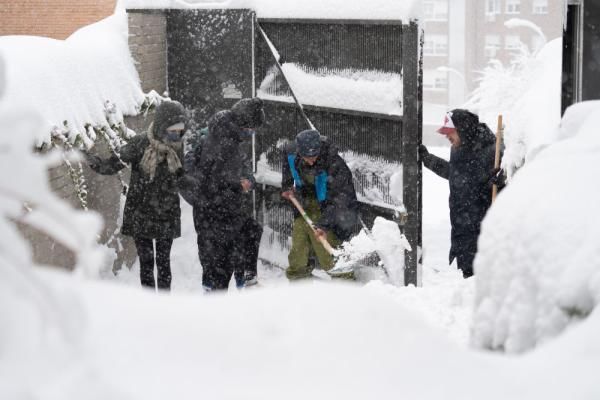 2. Many shipping companies suspend receiving cargo from multiple ports in South China
According to news on January 13, due to the superimposed impact of the epidemic and the Spring Festival, the Guangdong-Hong Kong route barge company plans to suspend the Guangdong-Hong Kong route from mid-January 2021; affected by this, ONE, OOCL, Hapag-Lloyd, etc. Several shipping companies have issued notices a few days ago to suspend receiving cargo from multiple ports in southern China and other places. The decline in the service capacity of barges will affect the entire South China barge market.
3. International express companies reduce peak season surcharges from China to the United States
According to news on January 13, with the end of the peak online shopping season in Western countries at the end of 2020, there are also some previously increased peak season surcharge policies that have ended.
Recently, UPS and FedEx have lowered peak season surcharges in some major international markets, including China. There are also some markets that maintain the previous surcharge standard due to continued high demand, tight supply capacity and additional operating costs.
4. The number of cross-border e-commerce parcels at Alashankou Port in Xinjiang exceeded 1 million
On January 13th, China Daily reported that the 2003 China-Europe train carried a total of 84,000 cross-border e-commerce parcels from Chengdu, Zhejiang and other places, and shipped them from Alashankou Station to Malašević, Poland. This indicates that the number of cross-border e-commerce parcels exported at Alashankou port exceeded 1 million this year, reaching 1.038 million, with a value of 8.339 million yuan, exceeding one million in 7 days, and a good start in the new year.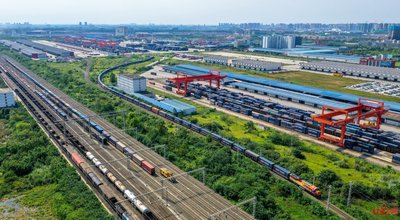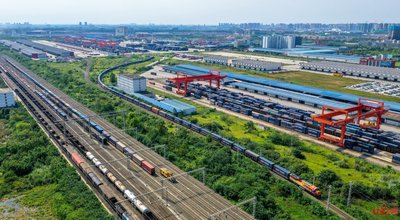 5. Tianjin Port fully implements electronic container import bill of lading
According to news on January 13, recently, in order to thoroughly implement the spirit of the important instructions of General Secretary Jin Ping's inspection of Tianjin Port, and steadily promote the construction of a world-class port, Tianjin Port and Shipping Bureau led the organization and Tianjin Municipal Bureau of Commerce participated in the development and construction of Tianjin Port Group The "Electronic Platform for Container Import Bill of Lading" was officially launched in early January 2021.
So far, the three major paper documents (equipment handover list, packing list, bill of lading) for the circulation of container cargo have all been electronic.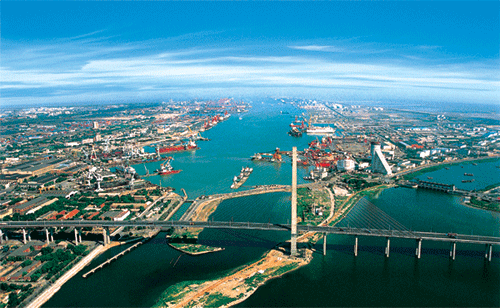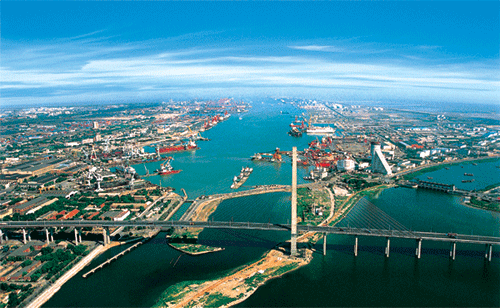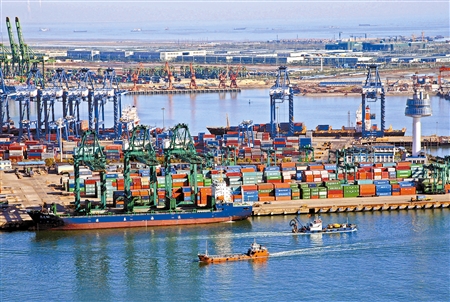 6, eBay: SpeedPAK US road freight adjustment
On January 13th, it was reported that the eBay platform yesterday issued a notice on the adjustment of SpeedPAK's US shipping rate.
The announcement stated that at present, the continuous increase in online shopping during the epidemic has caused the cost of cross-border logistics to continue to rise. SpeedPAK will continue to devote itself to creating reliable door-to-door logistics solutions for sellers. However, due to various cost increases, from January 16, 2021 Beijing time, SpeedPAK will adjust exports from mainland China and Hong Kong to the United States. SpeedPAK standard (including charged) shipping price.
7. The value of bonded imports of Yiwu cross-border e-commerce online shopping in 2020 is 4.2 billion yuan
According to news on January 13, data show that in 2020, Yiwu Customs supervised a total of 25.94 million cross-border e-commerce online shopping bonded import lists with a value of 4.2 billion yuan, a year-on-year increase of 197.6% and 248.1% respectively, and the highest single-day supervision order volume reached 151.7 Ten thousand orders; Yiwu Customs supervises cross-border imports of nearly 20,000 items in 131 categories from 48 countries including Japan and the United States.
8. Thrasio received US$500 million in financing
On January 13th, recently, Thrasio, a consumer goods company specializing in the acquisition of Amazon third-party sellers, has completed another $500 million in senior debt financing, and the funds will be used to continue to acquire the DTC brand on the Amazon platform.
Thrasio claims to be the world's largest acquirer of Amazon's third-party DTC brands. It has acquired more than 100 Amazon's third-party DTC brands, such as fitness brand URBNfit, pet deodorant brand Angry Orange, etc., totaling more than 14,000 products.
This article is reproduced from State Reading Network.
You can klick here to know more about our Products: Hebei Suoyi
---
Post time: Jan-13-2021